Cloud PLM
From file/drawing management to Full-Featured PLM
Cloud PLM
Easy and fast Cloud PLM with escalation
Cloud PLM is a cloud service that can be used step by step from web hard (file management) to drawing management, PDM, PMS, and PLM according to the customer's situation.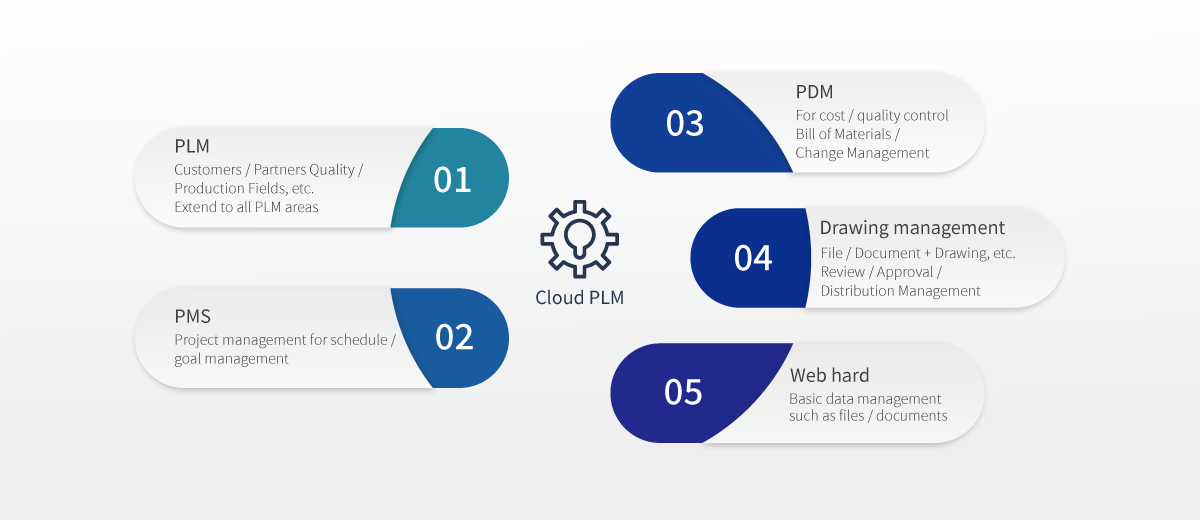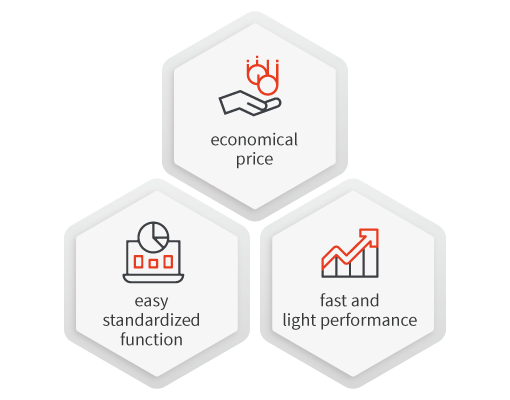 True Cloud with price/performance/features
Easy and standardized features
It provides various setting functions tailored to the characteristics of each industry/customer as a standardized function and
By designing functions easily and intuitively, customers can learn quickly and use them in the field.
Affordable price
Cloud PLM's core motto is essential features at an affordable price.
We offer a subscription-type service at an open price that small and medium-sized businesses can afford.
Fast and lightweight performance
Based on our long experience, we have implemented the optimal trade-off between function and performance from the customer's point of view.
Cloud PLM will be the only PLM system running in an operating environment with 1CPU and 2G memory.
Cloud PDM

BOM is the center of product data for manufacturers, and it contains what parts, structure, and order a product is composed of.
Cloud PLM is a solution for planning/managing BOMs with drawings.
With Cloud PLM, you can manage properties and drawings as items and product structure as BOMs. The design change function supports systematic item change management.
Cloud PMS

A project is to complete a desired quality within a set period with limited resources and cost.
Cloud PLM is a solution that supports product development project management.
With Cloud PLM, project tasks and goals can be efficiently achieved by establishing/executing/evaluating/improving project management procedures and processes.