Google Workspace
Productivity and Collaboration Software Support
Google Workspace
A cloud solution that supports productivity and collaboration software.
You can use Google's web services such as Gmail, Drive, Meet, Chat, and Sheets.
You can use the calendar to manage and share your company calendar.
Collaborate documents by collaborating with others without installing a separate application.
You can easily perform complex data operations on the web.
You can easily create presentations and publish and share slides on the Internet.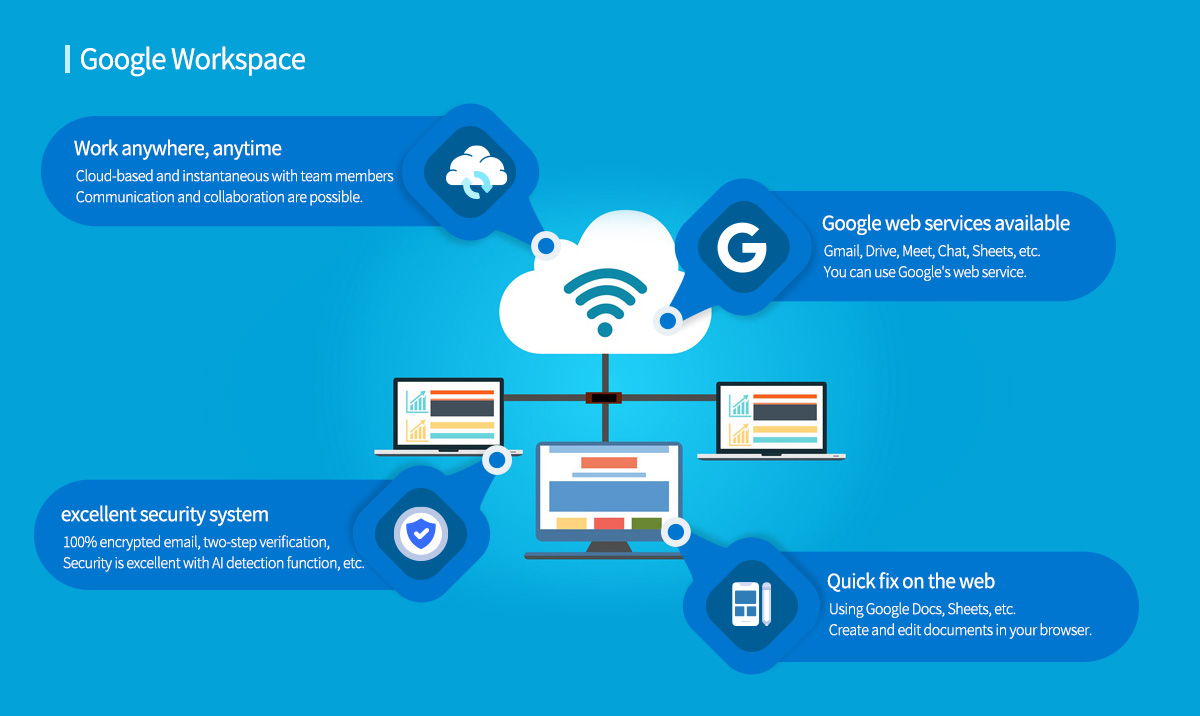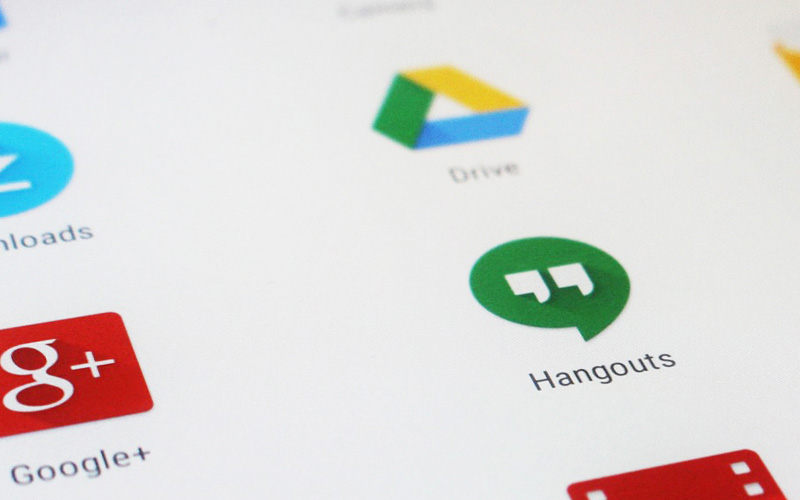 You can work anywhere, anytime.
Cloud-based enables instant communication and collaboration with team members anytime, anywhere
Access through the app is possible even outside the office due to out-of-office work or business trips.
Sync your apps using a workspace so you can use them offline too.
Keep your files safe on any device
With Google Drive, you can keep your documents, spreadsheets, and more in one place.
Excellent security with 100% encrypted email, two-factor authentication, AI detection, and more
You can quickly edit documents and presentations on the web.
You can create and edit documents in your browser using Google Docs, Sheets, etc.
Real-time editing and collaboration are possible through commenting and chatting.